Podcasts are essentially modern-day internet radio.
There's a host who airs his or her episodes, usually weekly, over a broadcasting platform like SoundCloud, and these episodes are based on topics in a certain niche.
These episodes can be sponsored by brands looking to reach a broader audience, just like radio.
What are some tips for monetizing your podcast?
The 5 best tips for monetizing your podcast include falling into a niche, finding affiliate sponsors, having products to sell, offering services, and having guests on your episodes.
Statistics show that more than 700,000 podcasts and 29 million different episodes exist.
With this type of platform reaching over 100 countries, you can almost guarantee that there are podcast listeners ready to listen.
Making money with your podcast seems like a no brainer when you consider the current number of podcasts that are live and the demand remaining from other brands.
Lucky for you, there are plenty of ways you can make money with your podcast. Here's a list of 5 tips to start monetizing your podcast today.
Lucky for you, there are plenty of ways you can make money with your podcast. Here's a list of 5 tips to start monetizing your podcast today.
Ways you can make money with your podcast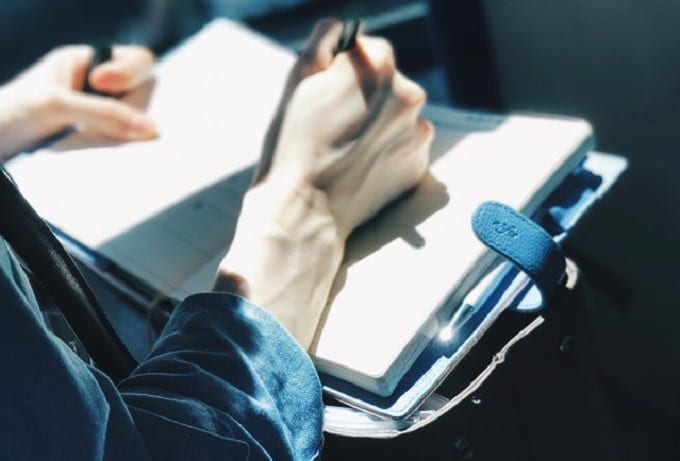 When it comes to sharing information or telling relevant stories over the internet, listeners are probably the most important thing to consider – especially when it comes to monetizing your podcast.
Find a niche
Find Affiliate Sponsors
Have products to sell
Offer services, such as Coaching or Membership Sites
Have guests on your episodes
Finding a niche, or a specific topic, for your podcast could result in more listeners. You don't exactly have to have a niche to start out, but finding one is helpful with gaining sponsors.
Those who listen to certain topics create volume, and volume attracts sponsors. Then, by advertising with affiliate sponsors, you can indirectly earn cash for selling their product.
CMPs are Costs-Per-Impression (or Thousand).
This is almost like a referral sponsorship; however, your payout directly correlates to the number of downloads of your podcast – 1000 downloads to be exact.
The general pay per episode for a CMP sponsorship is $18 per one thousand downloads with the advertisement in the introduction of the podcast or $25 per thousand downloads with the advertisement in the middle of the podcast.
Providing specific products is a great way to monetize your podcast. For instance, for a fitness podcast, you would have a blog where you discuss fitness techniques, tips, and products.
When you have products to sell, you can advertise them to listeners of your podcast. This is perfect for listeners who are tuning in looking for items that you already have designed or have ready to sell.
Selling or providing a service is another great way to add value to your podcast. This is where having a growing podcast or a large following could really push the amount of revenue generated.
There are a few ways you can do this. You can provide coaching services, start a membership site, or sell digital content.
If you feel that you're able to teach something new, there could be listeners ready to learn!
Inviting other podcasters to your podcast is also a great way to have something new and exciting for your listeners.
Guests could also potentially have their own products, services, and content that they sell as well.
This could also turn into an affiliate sponsor in the end, with you selling your guest's content or products from your podcast and getting paid by them when their content or products have sold.
How Much Money Can You Make from a Podcast?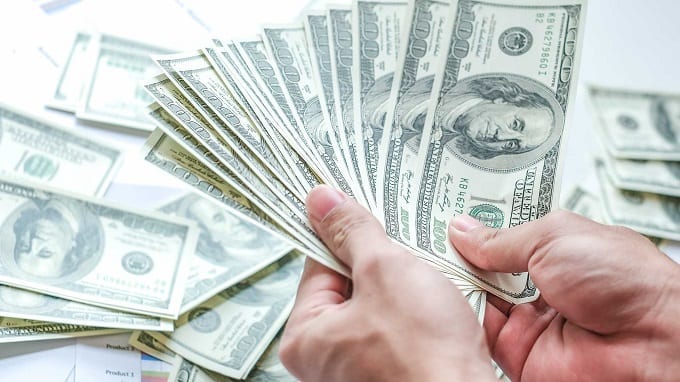 When we consider the numbers for how much profit can be made from a podcast, we must consider a few things.
Things to consider when using numbers for profit:
How many subscribers you have following your podcast
The type of Affiliate Sponsors your podcast has
The quality of your content
How many episodes you are releasing
Numbers speak volumes, and, though you do not need a giant following to begin making money with your podcast, the more following that you have, the better.
Some affiliate sponsors require advertisement of their products and services on your podcast.
This is a lead generator for their business, and there is usually a method of tracking that leads back to a purchase's source. This is how you get paid using an affiliate.
The more customers you generate for a sponsor, the more money you make.
You also build a better your relationship with that sponsor this way (Think: business is a circle not a line; what goes around comes around).
With the CMP sponsorship, your pay directly relates to how many episodes you are putting out and how many of those episodes are being downloaded by listeners.
Creating thoughtful podcasts that really relate to listeners can help drive your number of downloads up, creating more revenue for you.
The more quality episodes and listeners that you have, the greater the payout.
We've all heard the phrase, "Quality over quantity," but in podcasting its best to have both. Having a niche helps draw listeners to topics they care about.
Creating a quality podcast that teaches, inspires, or benefits listeners in some way will create more listeners!
With more listeners, you'll feel inspired to create more episodes. The circle drives itself when you are delivering things of quality.
The most successful podcasters can earn up to $50,000 per episode! This is all due to some of them experiencing 80,000 downloads per episode, depending on the episode.
It's simple, really. Give great content, and get loyal listeners.
Attract amazing sponsors that provide revenue for your blog while you have listeners tuning into what you are sharing. There is money to be made!
The Benefits of Monetizing a Podcast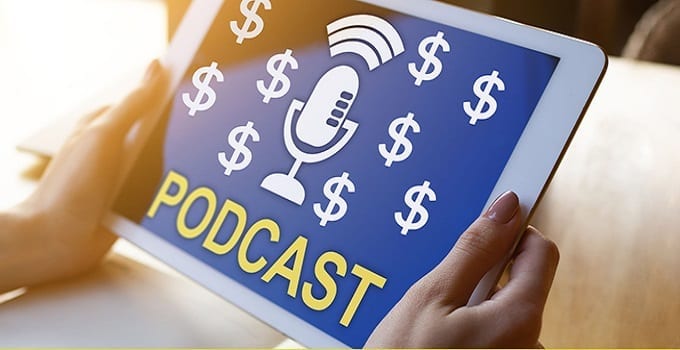 Creating a business has its ups and downs.
You've got to keep up with demands and keep your wheels turning if you want to grow.
Monetizing your podcast is something that will keep you motivated by providing you with an income to drive your passion.
Here are a few other benefits to monetizing your podcast:
Becoming lead generation for your affiliates, creating long-lasting relationships
Having income to drive your passion
Opening new business avenues for you to explore
Accomplishing goals and creating new ones
When considering whether to monetize your podcast "hobby" or not, I can't help but think, why not?
This "business is a circle" idea is true! By giving out content and collecting payment for it, you are provided with income for you to continue doing something you love.
Affiliates give you an opportunity to prove that you can attract an audience to their products and make them money.
They continue to sponsor your venture, and you continue to provide them with clients. You can quit your 9 to 5 job and focus just on podcasting, creating new content and episodes every week.
Not everyone will be able to leave their day job but having and meeting goals in your personal life can really provide a sense of purpose and fulfillment.
Creating a podcast and earning a following can really push you and motivate you inside and outside of work. The money aspect is just a bonus for all the hard work.
Monetizing a Podcast: Mistakes to Avoid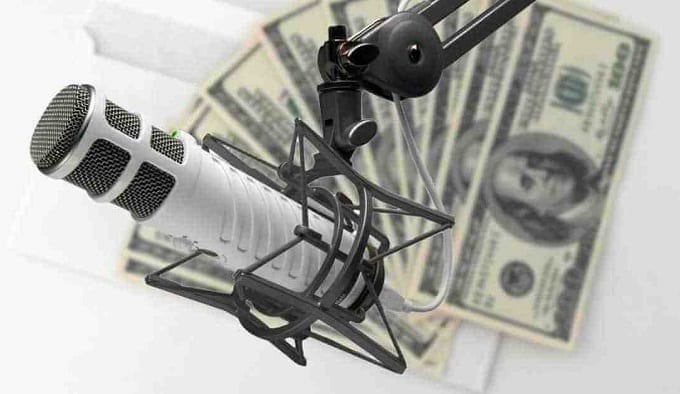 As with everything in life, what goes up must come down.
There are always things to avoid in any business venture, and podcasting is no different.
Here are a few things to avoid when monetizing your newfound passion:
Buying brand new, state-of-the-art equipment
Not developing a niche
Not actively trying to improve or attract new listeners
Not actively shopping for new sponsors
Having a podcast can quickly turn into a business, which is a good thing for most. However, when money is involved, it's best to do things slowly and deliberately.
Most podcasters start off podcasting with just the microphone on their smartphone and a free podcasting software platform to post their audio, like SoundCloud.
This requires essentially no down payment into the field.
Do not get caught up in needing to buy new Blue Yeti Microphone that costs $129.99 and paying to have your podcast aired on Spotify (Yes, airing it is free, but you will need to provide an LLC license number).
Start small, steady yourself, and move up the ladder carefully. Wait until you get a following and some revenue, then you can reward yourself with cool gadgets.
Falling into a niche is not completely necessary but very valuable! Niches attract listeners to what they specifically want to hear about.
This also attracts sponsors who only use certain niches. If you want to build a podcast revenue you will, most likely, need to find a niche to call home.
You could be holding yourself back from potential sponsors by avoiding niches. Not choosing a niche is just like not actively trying to improve your podcast and not attracting sponsors.
Your podcast thrives on numbers. The more listeners you get, the more sponsors you get.
What may start off as a hobby could turn into having 100k subscribers to your podcast and a list of 10 sponsors who pay you to advertise their products?
It could even turn into you creating your own product and business empire. There's nothing to it but to do it! So, start a podcast today and see where it can take you!